Dandelions WA, our 8th Birthday gift recipients shared this on their Facebook page!
"Thursday Thank-You"
A huge shout out tonight to an amazingly kind and talented group of ladies from
Indian Blue Chorus
.
These beautiful women celebrated their 8th Birthday this week and dedicated it to giving to West Australians in need via Dandelions WA.
Wow. What an evening we had witnessing these beautiful women in song which bought us to tears.
Their decision to support Dandelions WA was not taken lightly with 450 toiletry items for men, women and children being so beautifully packaged and presented to us.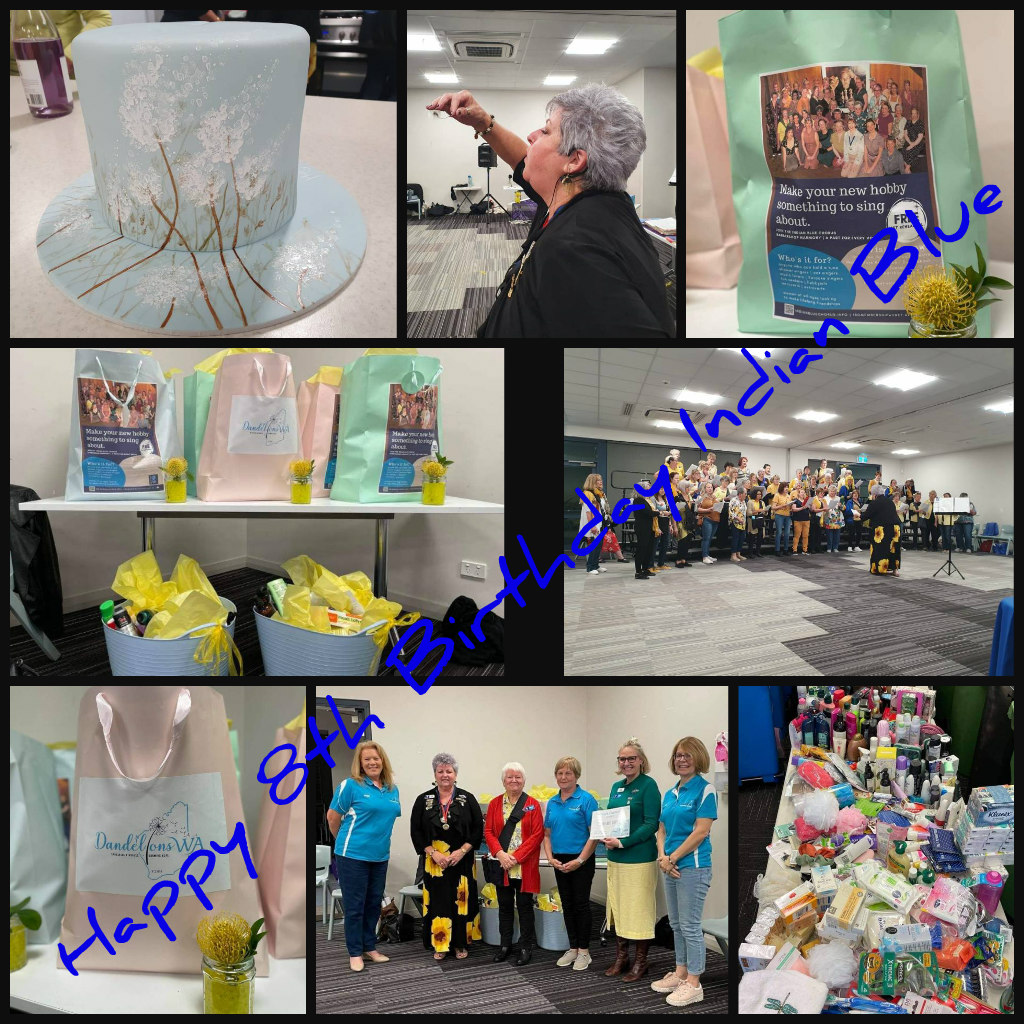 Their birthday cake was decorated with Dandelions and a real "Dandelion" was presented and a wish was made whilst the seeds of the Dandelion were spread through the room, like the WA Communities kindness is spread throughout WA.
Ladies, you are fabulous and what a beautiful privilege it was to join you for the evening!
If you have been looking for a singing group/chorus to join we would highly recommend you make contact with
Indian Blue Chorus
you are guaranteed to have a fabulous time and make some very special friendships.
Dandelions WA & Indian Blue Chorus
#spreadingkindnessgrowinghope