BLUE TREE PROJECT
On a beautiful September morning, members of Indian Blue Chorus and the Kinross Primary School community gathered together to paint a tree blue and raise awareness around mental health. It was particularly fitting that this was just a few days after 'R U OK Day'. To celebrate our birthday, every year we select a community-based organisation to support in some way, and in 2020, we chose the Blue Tree Project, which aims to encourage people to start difficult conversations and open up if they are suffering from depression and/or anxiety.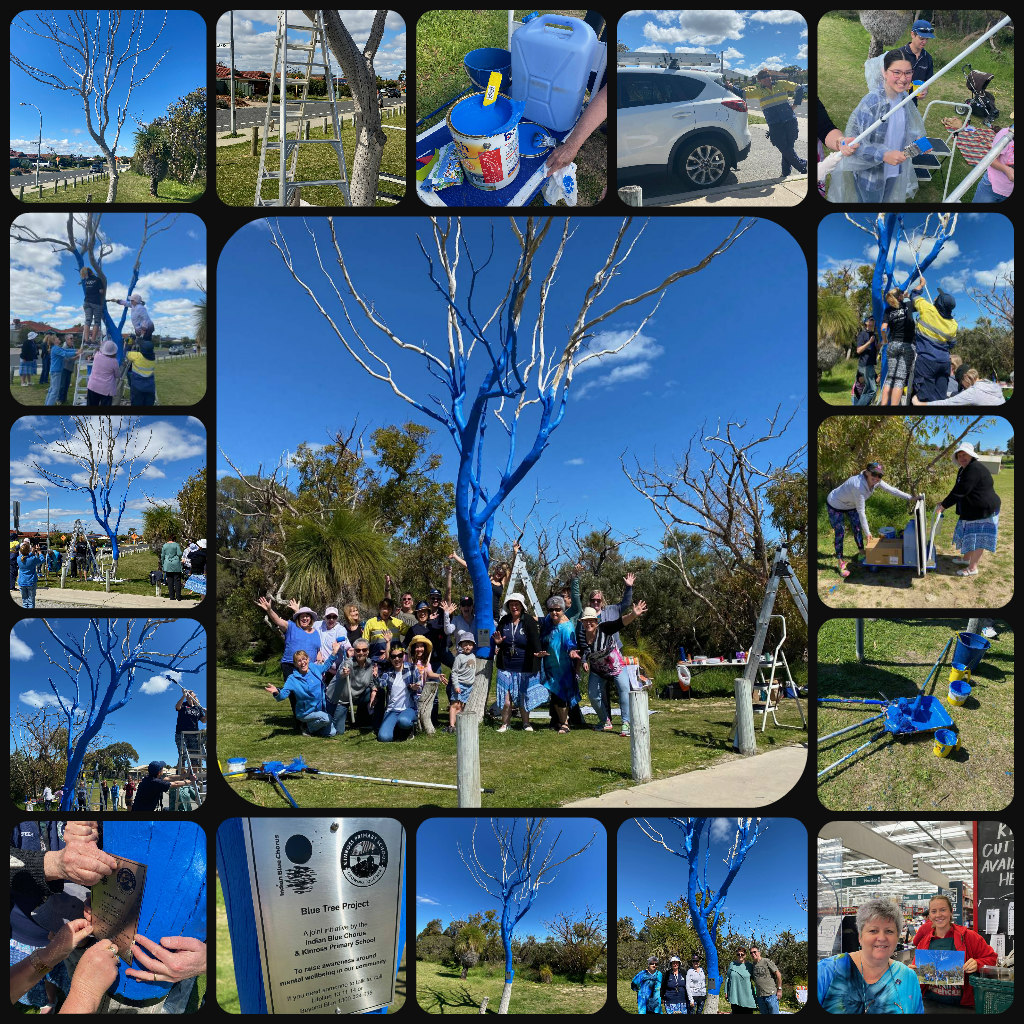 The project was inspired by a story told at Jayden Whyte's funeral on 23 November 2019, when 5 years earlier, he and a close friend painted a tree on his family farm, wondering how long it would be before anyone noticed the deep blue tree on the horizon. The tree was painted out of love, mischief and friendship. Jayden's loved ones were not aware of the extent of his mental health issues and so did not have the opportunity to support him at a critical time. He was overlooked by an overwhelmed health system which was not made for modern society's mental health issues.
Our own lives at Indian Blue were touched significantly by the death, in July 2020, of Nathan Smalley – son of our member Brenda, and her husband, Keith. Sadly, Nathan is not alone with nine Australians dying every day by suicide – that's more than double the road toll. Suicide is the leading cause of death for Australians between the ages of 15 and 44.
We know within our own chorus and the local community; many have been impacted by mental health challenges. We hope that by coming together with Kinross Primary School, who are taking a proactive approach to educating their students about mental wellbeing, we are, in some way, making an impact within our community.