December signifies a time of festive songs, fond memories of yester-year and a time of coming together at Indian Blue Chorus (IBC) to share our festive cheer with our local community - 'The Most Wonderful Time of the Year ' indeed!

Since IBC chartered back in 2013, the community Sing Out Day has been a day when members give back to the community by visiting local cafes, lifestyle villages, shopping centres, retirement and nursing homes in and around the City of Joondalup. Each year we visit new and old venues to bring the sounds of our four part harmony and to set the festive mood for December.

Our festive spirit really starts in a car park at 9.00am in Mullaloo as we climb on board the City of Joondaulp coaches ready for a 9.30am departure. This year we returned to our home Burns Beach and to surprise many of the patrons of the local cafe, we kept young and old entertained with our carols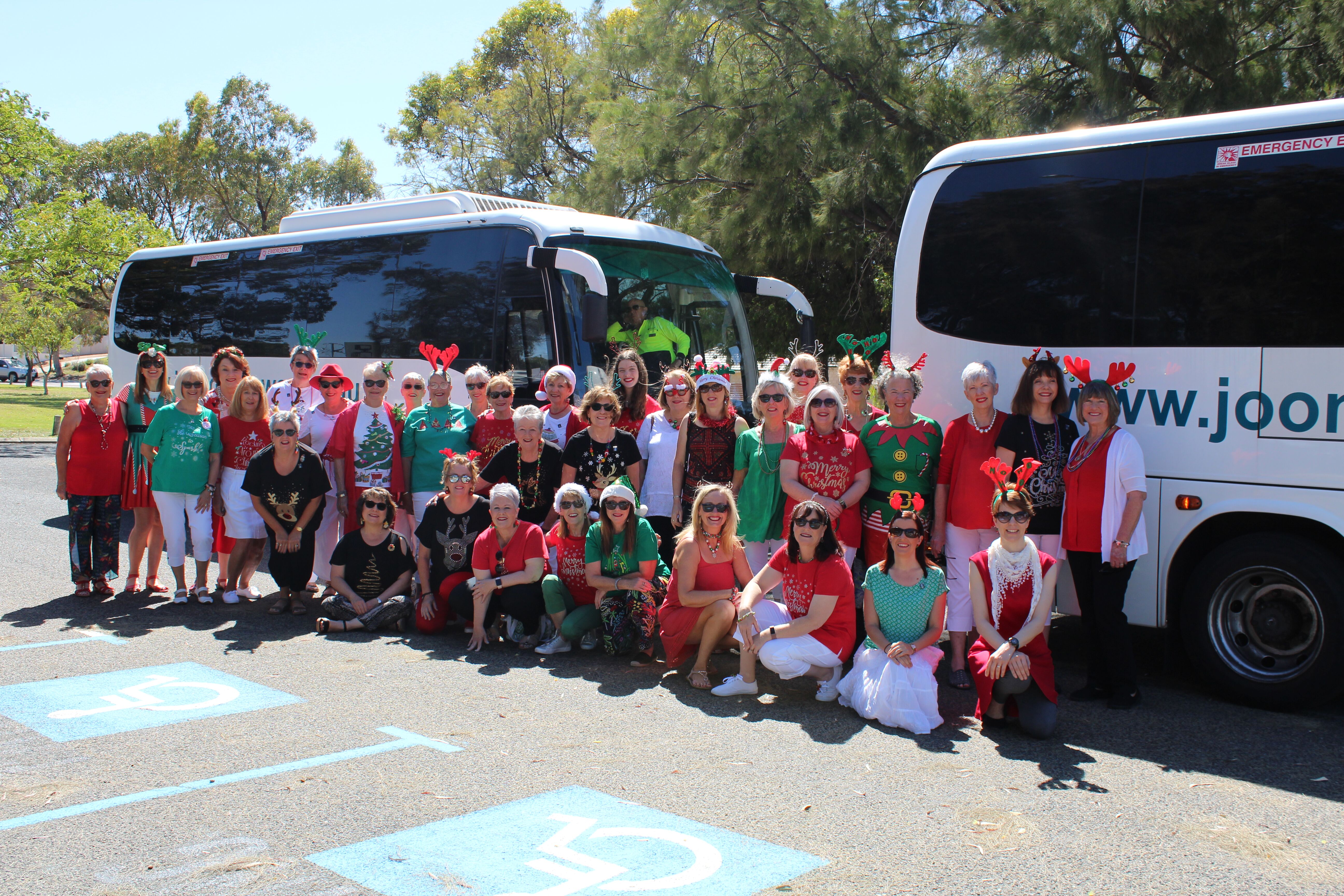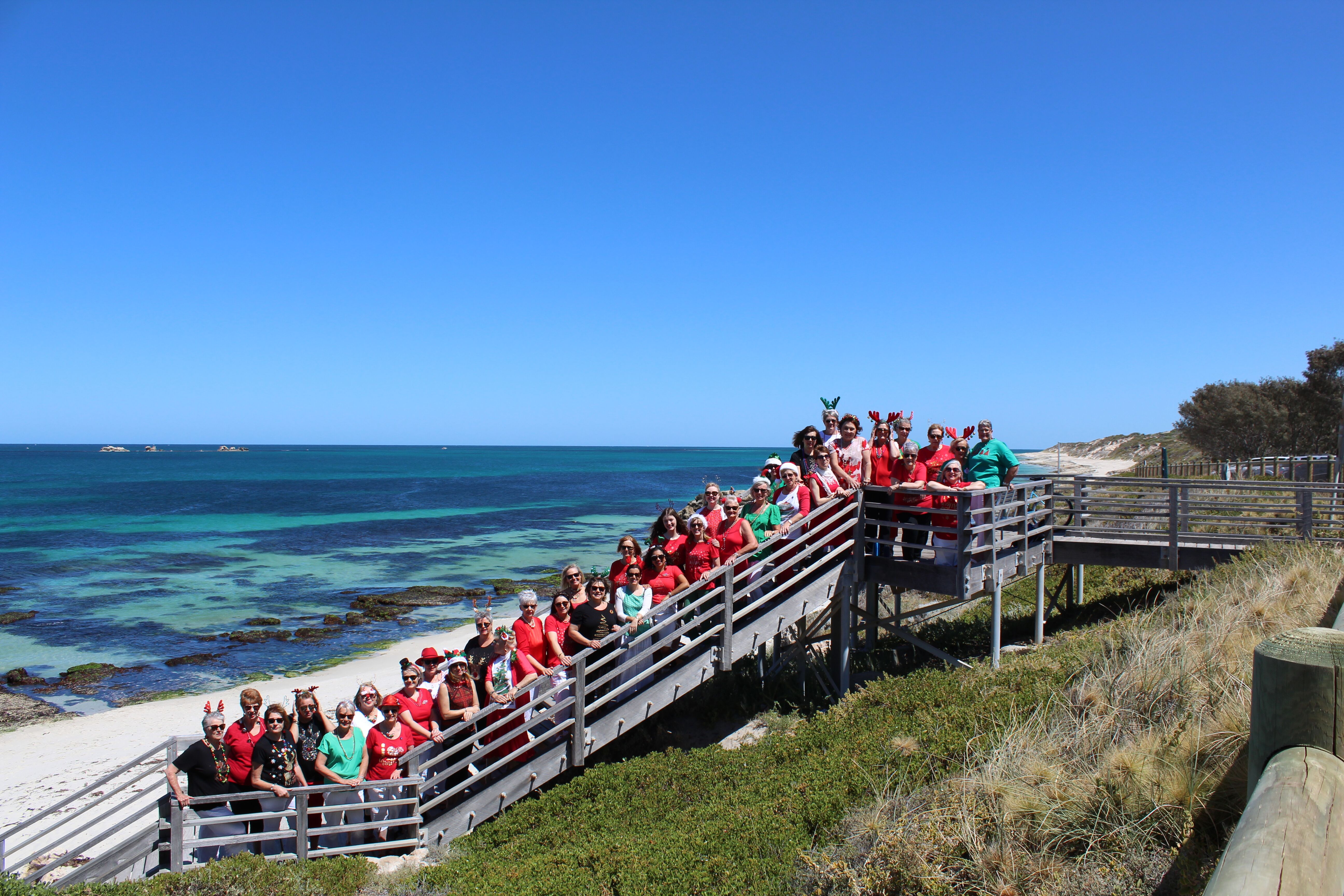 At 4.30pm we finished our Community Sing out day and thanked our amazing volunteer bus drivers and their wives who give up an entire day to enable us to visit and sing at so many locations. Without you, and the support from the City of Joondalup, we would not be able to lift the spirits of many of our audience members - this is simply priceless - thank you!